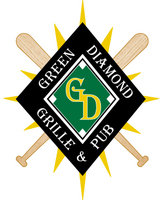 GREEN DIAMOND TEAM PACKAGE

Pregame Parade of Champions - Players and coaches will "Complete the Diamond" as your team is introduced during starting lineups and forms the outer circle between second base and center field.

First Pitch - Two lucky players from your team are selected to throw out the ceremonial first pitch

Team Photograph with the Racers - You will be escorted onto the field, where you will be met by the players for a post-game photo with the Racers.

Bat Kids - Ten kids can participate as bat kids! Two players will start in each dugout for one inning then rotate with two other players. We will only have bat kids for the 1st-5th innings.

In-game Activities - Players are randomly selected to participate in on-field promtions such as Dizzy Bat Races, Dance for Dinner and more!

Fees/Tickets - Its $60.00 to secure your night with the Racers. Tickets are $6.00 each for players, friends and family. This program is for youth groups who have 50 or more players involved. All tickets must be finalized and purchased at least three (3) days prior to the selected game to receive the group package discount. Additional tickets purchased at the box office on game day will be full price.
*Two Diamond Teams per game only*