Field of Dreams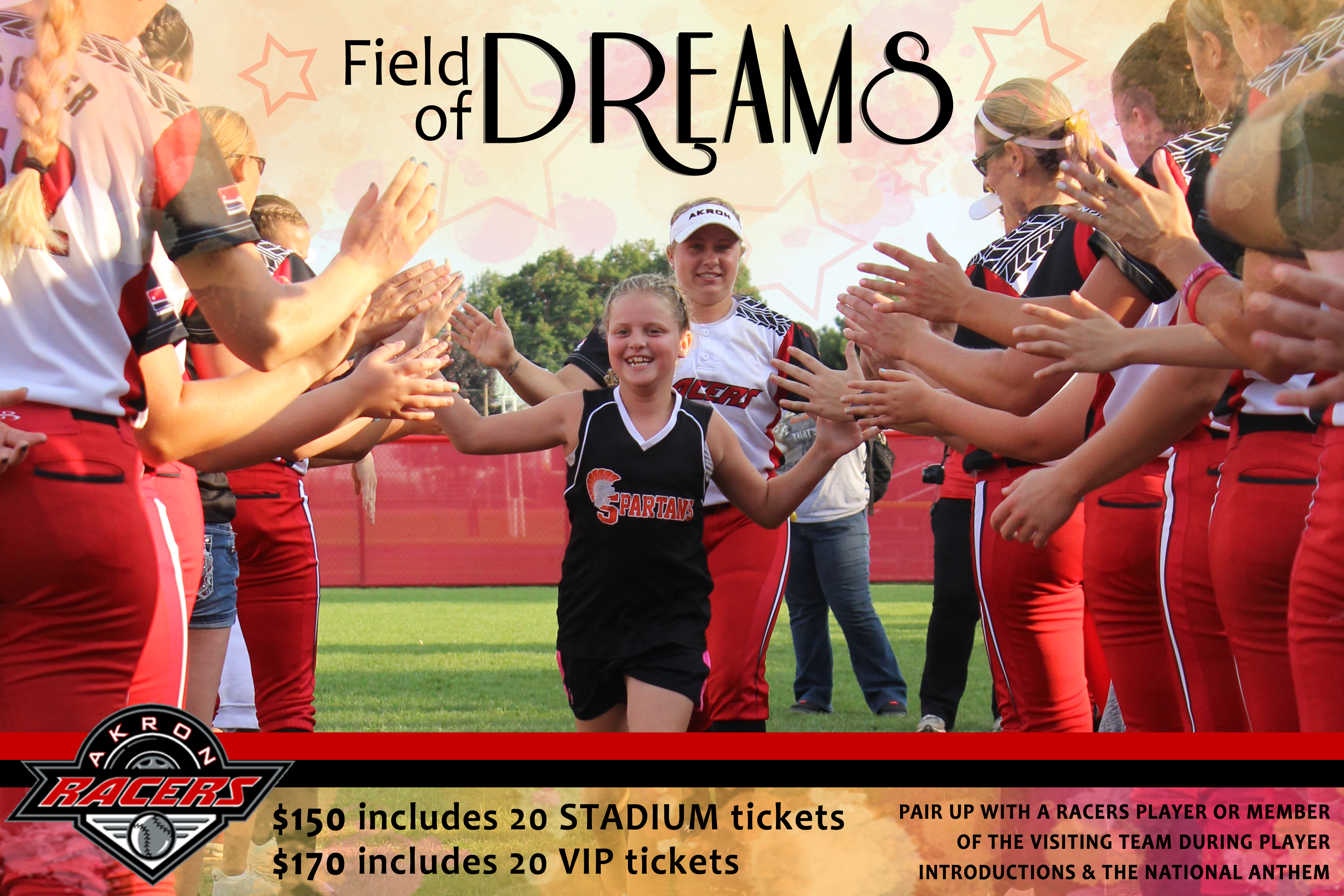 Young fans of National Pro Fastpitch can get a glimpse of their dreams by participating in our "Field of Dreams" program. Groups of 10+ will pair up with a Racers player or member of the visiting team during player introducations & the National Anthem.
Cost - $150 includes 20 stadium tickets, $170 includes 20 VIP tickets

To order a Field of Dreams Package, contact the Racers ticket office by calling 330.376.8188 to speak to a ticket representative today!