Team Photo Request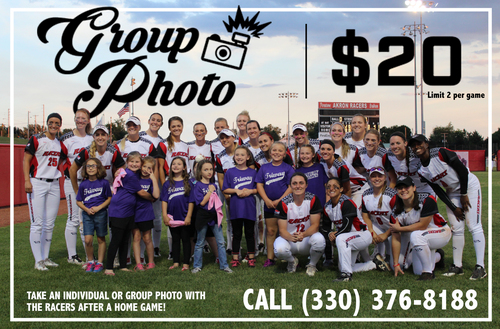 At the conclusion of each game, the Akron Racers will be available for a group photo opportunity with groups in attendance.
To get your group involved in the post-game photo:
Order your tickets in advance of the game you're attending. Walk-up orders will not be eligible for a
post-game photo.
There is a maximum of two (2) post-game photo opportunities per game.

Contact the Akron Racers Ticket Office at 330.376.8188 to order your tickets and sign up for a group photo opportunity.

The post-game photo fee is $20.

Only the fans that will be in the photo will be allowed on the field.

Two designated representatives from the organization will be permitted on the field to take photographs of the Racers and your team/organization.